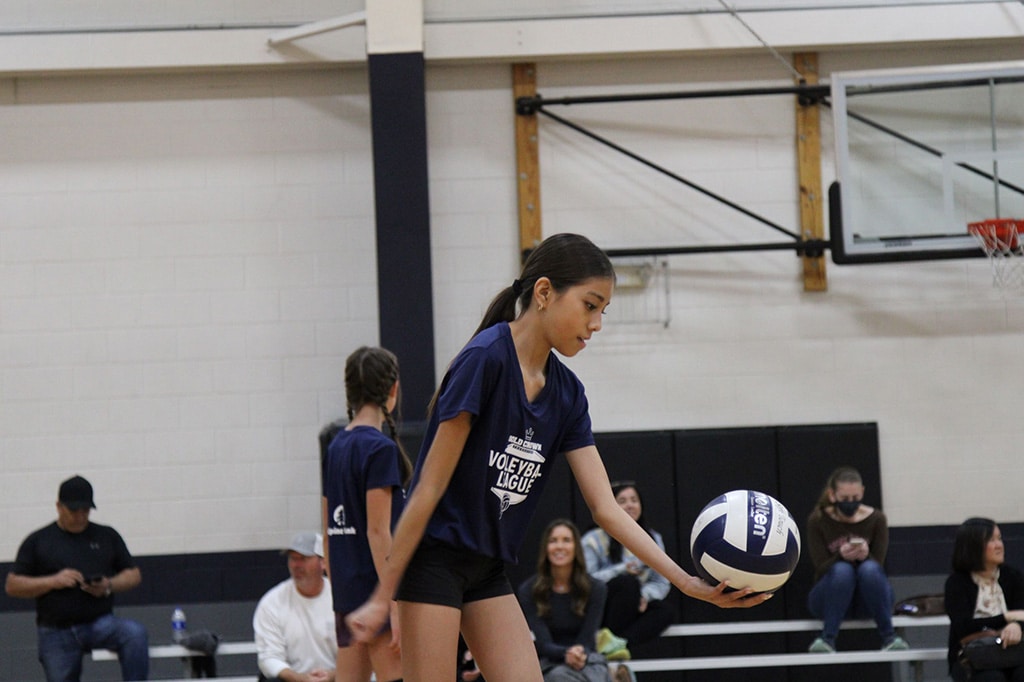 The Youth Development League is a quality league for 5th - 8th grade volleyball players who are looking for recreational level competition. This league emphasizes skill development, confidence building, and quality play. It is a great opportunity for players to learn the game, or continue working on their skills in a fun and encouraging environment before advancing to more competitive play.
Dates and Times:
September 24 - October 29, 2023
8:00 am - 12:00 pm
*All teams practice & play on Sunday's
Registration Fee:
$160 per player (2023)
Registration:
Opens: June 1, 2023
Extended Deadline: September 15, 2023
Contact:
League Features
Six match season: five regular season and one postseason
Practice/Play model on Sunday mornings

Each team has a practice where skills are taught and built upon weekly
Practice is followed by one match

All practices/matches played at the Gold Crown Field House

Eight volleyball courts, 46,000 sq. ft. of hardwood

Team and individual awards for division champions
All players will receive a team jersey/shirt
League Information
Play times:

5th-6th graders: Practice 8a-8:45a, Game 9a-9:45a
7th-8th graders: Practice 10a-10:45a, Game 11a-11:45a

Game rules are adjusted to allow for game development (lower net heights, serving line, etc).
Individual registration, Gold Crown will form teams

Teammate requests are accepted, but not always guaranteed
If you have a team already formed that you want to register, contact our office first

Interested in coaching? Please note that on the registration form. Volunteer coaches are needed for this program!
Youth Competitive Volleyball League
If you're looking for a volleyball league that is more matches, a higher level of competition, and team registration based, check out the Youth Competitive League that plays on Sunday afternoons/evening. Two leagues, multiple levels, one quality Gold Crown Volleyball experience.
PREPARING KIDS FOR THE GAME OF LIFE