Founded in 1986 by former Denver Nuggets Player Bill Hanzlik, and Denver business leader, Ray Baker, Gold Crown Foundation (GCF) offers boys and girls basketball, volleyball, golf and enrichment programs to more than 15,000 youth annually. GCF offers camps, clinics, leagues and tournaments for 6 – 20 year olds in Colorado and surrounding states.
Since 1986, GCF has grown into one of the state's largest youth sports providers with 16,000 participants, 1,600 volunteers and 40 program offerings throughout the year. GCF also assigns more than 15,000 basketball games throughout the year through its officiating program.
Gold Crown Enrichment (GCE) is a free, drop-in program that operates throughout the year at two locations; the Best Buy Teen Tech Center in Lakewood and the Gold Crown Clubhouse at Edgewater. GCE has seen more than 6,000 youth come through its doors since opening in 2004. Today, GCE has more than 500 active members and 20 mentors.
En 2019, GCF lanzó Health Huddle, un programa centrado en la salud física y mental general de los jóvenes de la comunidad. Con un enfoque específico en la salud mental, los hábitos saludables y el rendimiento deportivo, Health Huddle amplía el alcance de GCF más allá del campo de juego con ayuda para que los padres, entrenadores y patrocinadores se dirijan al "niño en su totalidad" en mente, cuerpo y espíritu.
Part of the Health Huddle program, the Healthy Kids Expo launched in 2022 and serves as the ultimate family-fun day. Around 800 youth and their families engage in interactive activities at the Gold Crown Field House, ranging from hockey, basketball, or football to mindfulness, stretching, yoga and nutrition. It's free and open to the public and a great way to youth to learn that it's fun and easy to live a healthy lifestyle.
GCF operates two sports complexes; Coca-Cola All-Star Park and the Gold Crown Field House.
The 56,000 square foot Field House sees approximately 500,000 people come through its doors each year and is booked more than 300 days. The facility consists of six full-sized basketball courts and/or eight full-sized volleyball courts.
Coca-Cola All-Star Park opened in 1998 in conjunction with the MLB ALL Star game. It is 90% to scale of Coors Field and is the current home field for Colorado Christian University's baseball program. ASP also hosts CHSAA state baseball playoffs and other youth tournaments.
Additionally, Gold Crown offers free facility use to several community partners, including Special Olympics Colorado, National Sports Center for the Disabled, Jeffco Adaptive Athletics, Easter Seals, Colorado Wheelchair Basketball, Adam's Camp, and more.
Over the years, GCF has evolved as a foundation with a focus on affordability and low-income support, offering almost $500,000 per year in scholarship opportunities. We are proud to "prepare kids for the game of life," inside and outside of the classroom and on and off the court.
Cronología e historia de GCF: ¡tres décadas en proceso!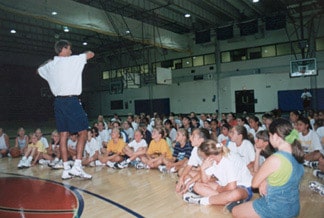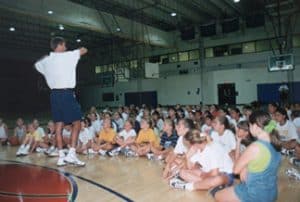 1986: Se crea la Fundación Gold Crown!
Bill Hanzlik talking to over 100 girls at the first ever basketball camp held at Metro State College.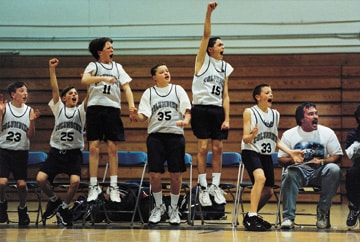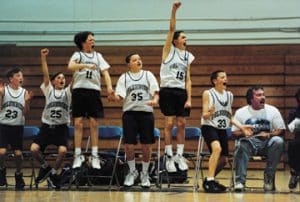 1994: primer año de la liga de baloncesto competitivo juvenil de la GCF
The league featured 105 boys and girls teams from around the Denver Metro Area.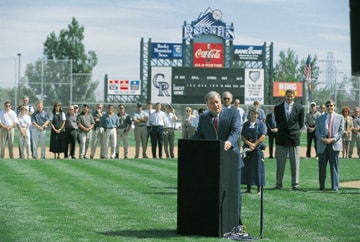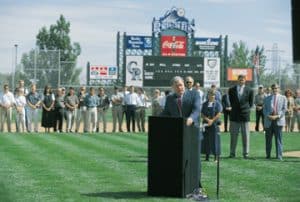 1998: Se abre el Coca-Cola All-Star Park
Bud Selig, MLB Commissioner and Jerry McMorris, Colorado Rockies owner, help open CCASP.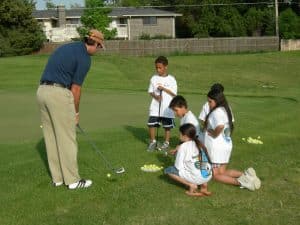 1999: Se lanza la Asociación de Golf Gold Crown Jr.
The GCJGA offered programs in the spring, summer and fall for golfers 8-18.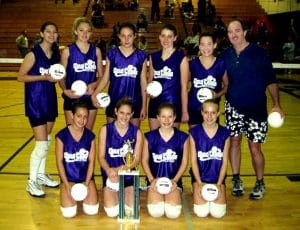 2000: comienza la liga de niñas de Voleibol Gold Crown
Modeled after the youth basketball league, hundreds of girls play each fall.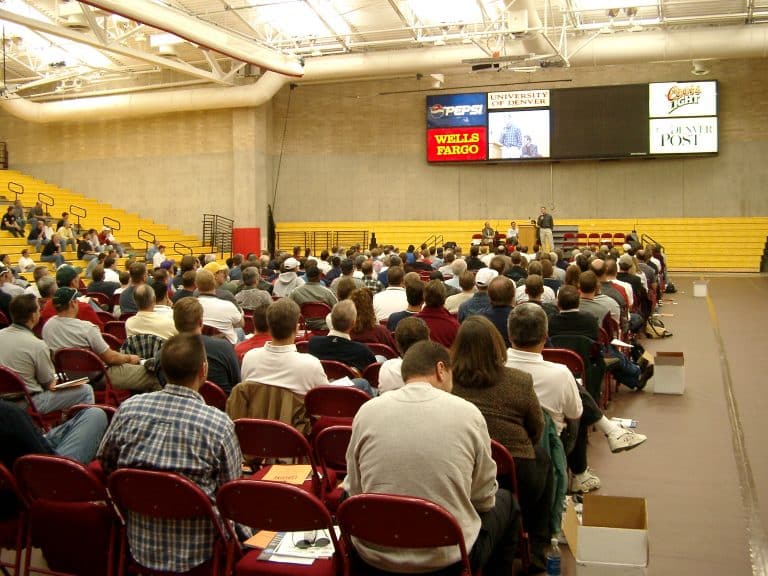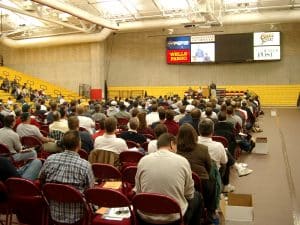 2001: Seminario de Coaching Educativo en DU
GCF partnered with Positive Coaching Alliance to host this one of a kind seminar for over 1,500 coaches.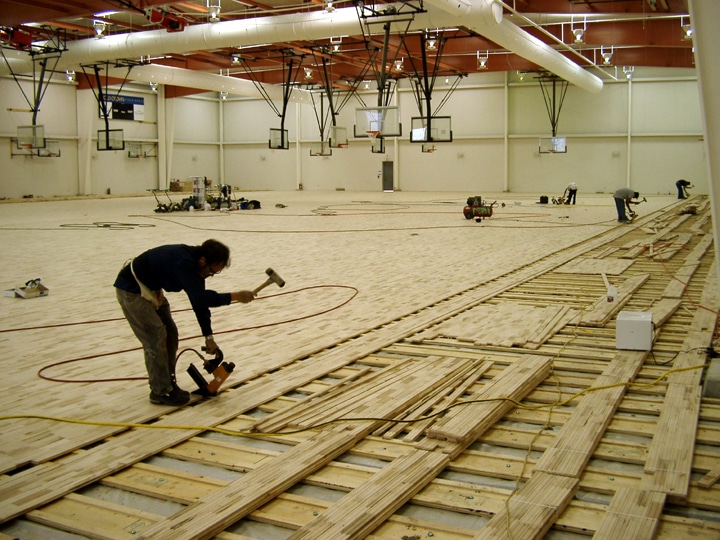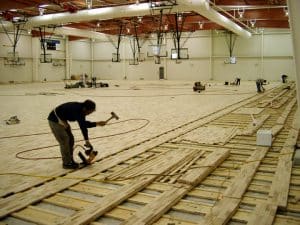 2003: Construcción y apertura de Gold Crown Field House
46,000 square feet of hardwood flooring is put down inside the Field House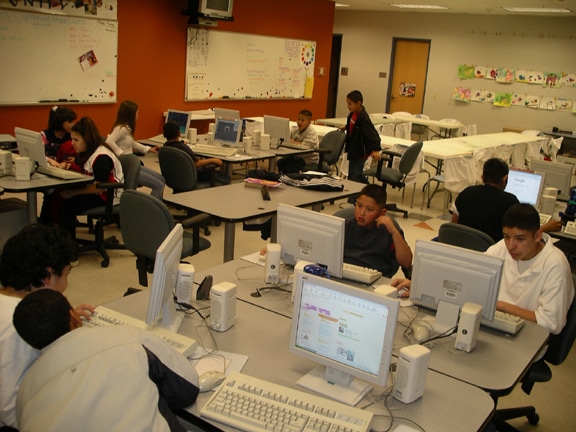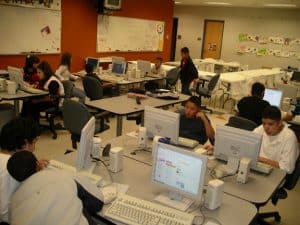 2003: Los programas de Enriquecimiento comienzan
Gold Crown becomes one of 100 members of the Computer Clubhouse network, located in 20 countries.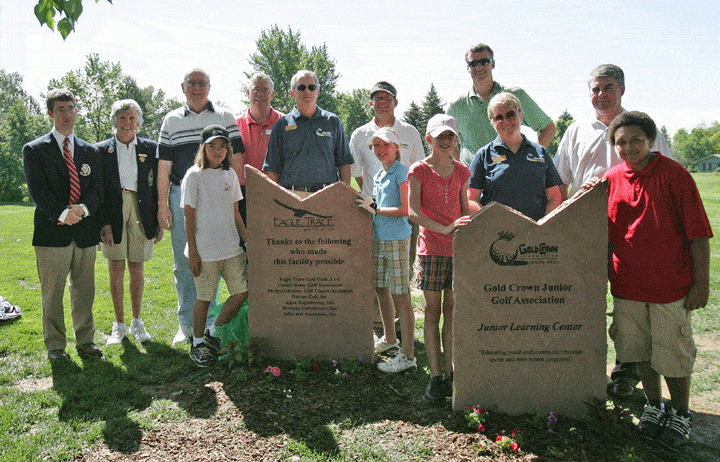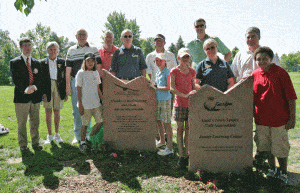 2007: Gold Crown Jr. Golf Learning Center abre
Located at Eagle Trace Golf Course, this 3-acre golf teaching facility serves as Gold Crown's golf epicenter.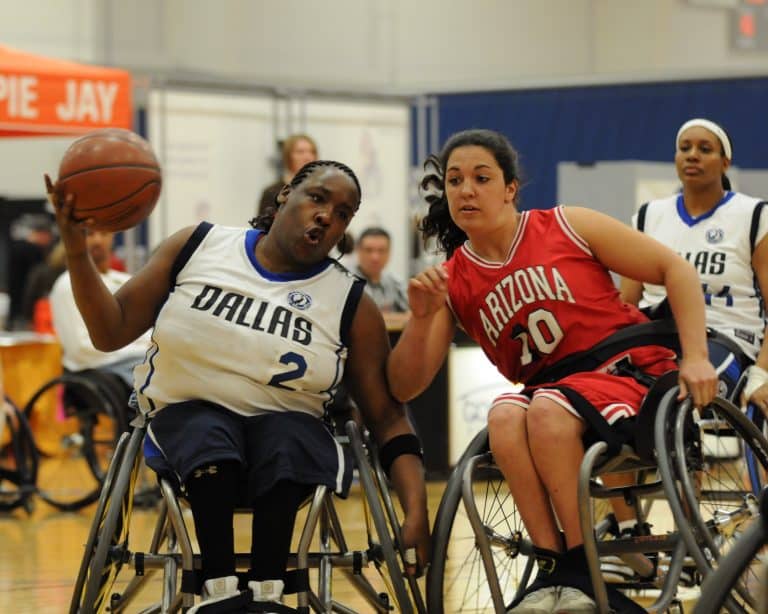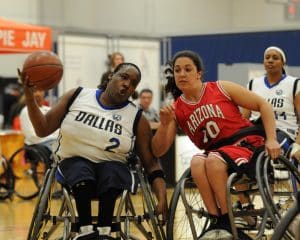 2009: Gold Crown acoge los campeonatos de la NWBA
In partnership with the NWBA, this tournament was the largest wheelchair basketball event in the world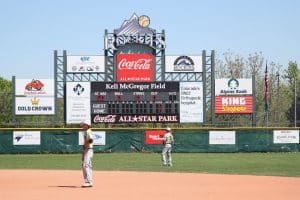 2011:  CCASP dedicates Keli McGregor Field
Colorado Rockies President Keli McGregor was a driving force behind making the dream of Coca-Cola All-Star Park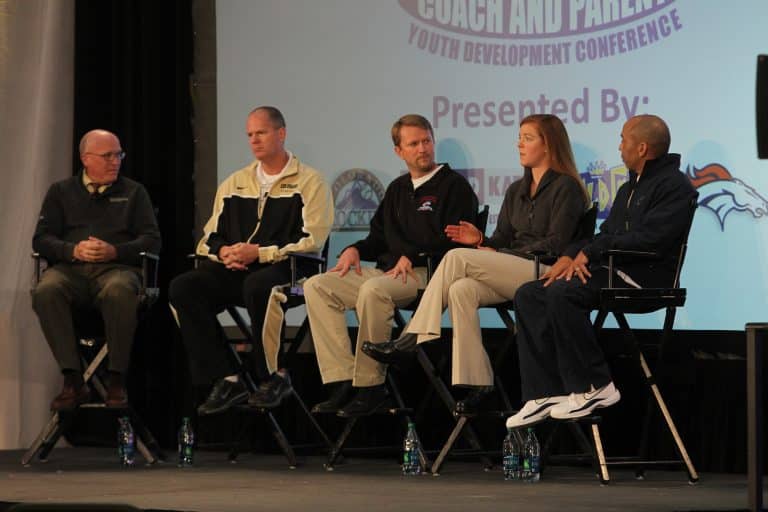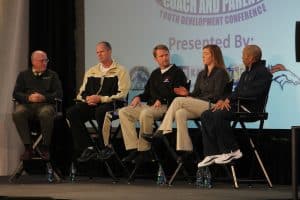 2012: Gold Crown organiza la Conferencia de Desarrollo Juvenil
Sessions included concussion awareness, injury prevention, bullying and sports nutrition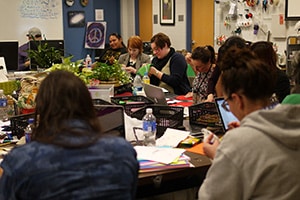 2014: Gold Crown Enrichment acoge la Conferencia Nacional de Clubes
Over 200 participants from 20 countries came together sharing best practices in youth innovation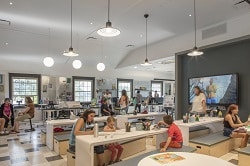 2018:  The Clubhouse at Edgewater abre
Gold Crown Enrichment expands to a second location in Edgewater for more after school programming for kids 10-18 years old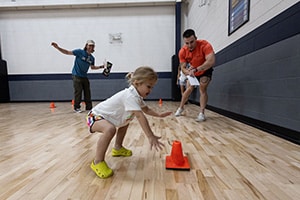 2019: Health Huddle Launches
Expanded our reach beyond the playing field as we help parents, coaches and patrons tackle the "whole child" in mind, body and health.
Durante más de 30 años, hemos tenido un impacto significativo en los jóvenes y sus comunidades en todo Colorado gracias a su apoyo.