The BBTTC Career Pathways Program provides selected youth the opportunity to focus on a specific area of technology (e.g., web development, 3D design, video production and  graphic design), to develop their workforce readiness skills and gain real-world work experience through job shadowing and a paid internship placement. Staff guides the participants through the 12-month program providing college and career guidance.  This program is offered free of charge to Gold Crown Clubhouse members and interested young adults, 16-20 years of age.
Info:
If you are interested in learning more about the 2023-24 program, contact Seth for more info and a tour, or fill out the interest form.
Career Pathway Facilitator:
Seth Kenton: 303-815-0483
Program Locations:
Clubhouse at Edgewater: 2501 Chase St. Edgewater, CO 80214
Best Buy Teen Tech Center: 150 S. Harlan St. Lakewood, CO 80226
Línea de tiempo:
Octubre- Mayo:   Working with our national partner, Project Invent, Career Pathways teens will tackle the engineering design process to identify and address a need in their community and work together to create a solution to solve it. This hands-on engineering-based project will take on all the business components of a real-world start-up including opportunities in business, finance, human resources, marketing and communications. The hope is by working with local and national partners, participants will create a product that provides access to recreational activities for youth with special needs.  Our workforce development program will also include career research, resume writing, mock interviews as well as college and career readiness training. Students will also take their learning into their own hands and work independently, with the support and knowledge of our Gold Crown Staff, to gain new technology skills in the areas of their choice
Junio- Agosto: Paid Summer Internship placement for all Career Pathways students in areas including business, hospitality, health sciences & medicine, technology, engineering, marketing, digital media, arts, culture, law, public safety, skilled trades and technical sciences.
Congratulations Career Pathways Participants, Class of 2023
¿CÓMO PUEDE APOYAR ESTE PROGRAMA?
Invitado habla, organiza una excursión o apoya un taller de desarrollo de habilidades
Apoyar a un equipo de jóvenes como Compañero de observación de trabajos
Dar a los jóvenes la oportunidad de adquirir experiencia laboral en el mundo real como Socio de prácticas de verano
Patrocina una pasantía de verano remunerada para un joven
Patrocina suministros del programa, comidas, transporte, ropa profesional
Mentor de una persona joven para ayudarlos a navegar en un lugar de trabajo profesional
Tutor De jóvenes para ayudar a apoyar su éxito académico continuo
Interested in Hosting a Career Pathways Intern?
Career Pathways Program program matches youth with 120 hour paid summer internship opportunities in areas of interest including health, the arts, technology, marketing, architecture, engineering, business, nonprofit administration, and more! Successful summer internship placements begin by meeting with the Career Pathways Facilitator to identify potential roles/responsibilities for youth interns. Once placed, interns will begin to support host organization and businesses with day to-day-tasks and help their employer meet larger, organization-wide goals.
Thank you to our Career Pathways Program Supporters and Partners
40 WEST ARTS DISTRICT
ALPINE BANK
AMD ARCHITECTS
ST. ANTHONY'S HOSPITAL/CENTURA HEALTH
CHILDREN'S HOSPITAL OF COLORADO
CITIZEN PICTURES
CITY OF LAKEWOOD
SWIRE COCA-COLA
COLORADO HISTORY MUSEUM
COLORADO's 17th JUDICIAL DISTRICT ATTORNEY'S OFFICE
CSU SPUR
DENVER MUSEUM OF NATURE AND SCIENCE
DENVER YMCA
INTEGER GROUP
LAND TITLE
LAKEWOOD CULTURAL CENTER
LAKEWOOD POLICE DEPARTMENT
MSU DENVER
MILE HIGH OUTDOOR ADVERTISING
MUSE MEDICINIA
NEXT LEVEL SPORTS PERFORMANCE
PUREBLIND
RISE SCHOOL OF DENVER
SERVICIOS de la RAZA
SET THE STAGE COLORADO
STOMP ATHLETICS
UNIVERSITY OF COLORADO ANSCHUTZ
US ARMY
Posts en el Blog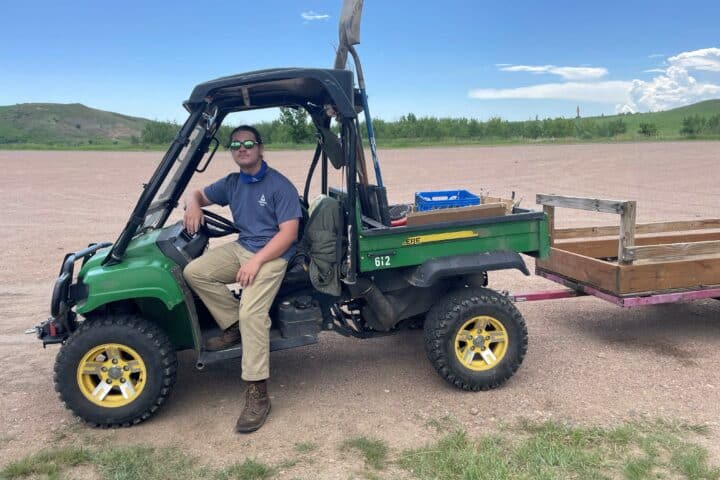 Meet Evan! Evan is a second time Career Pathways participant who came to Gold Crown Foundation (GCF) in 2021 when he was a junior at an alternative credit recovery school...
Preparando niños para el juego de la vida