Celebrating 25 years of Coca-Cola All-Star Park and 20 years of the Gold Crown Field House
Servicios:
All Gold Crown Foundation Athletic Facilities are available for rent for youth sports programs only. There are not drop-in hours.
Reservations taken for practices, leagues, tournaments, camps, clinics or special events.
Reservaciones:
Please email us to receive an invitation to reserve gym space online. If you already have an account, use the button below for online reservations.
Instalaciones de Gold Crown Foundation
Rent space for basketball or volleyball leagues, tournaments, camps, clinics and practices.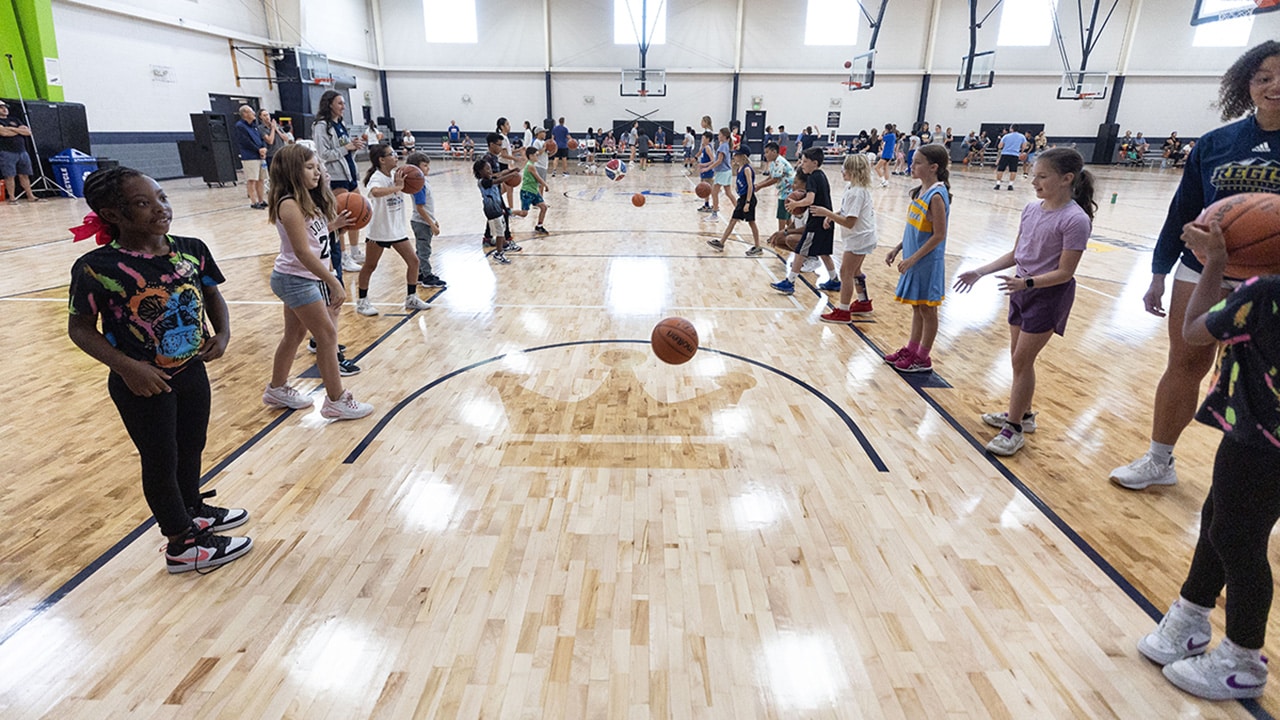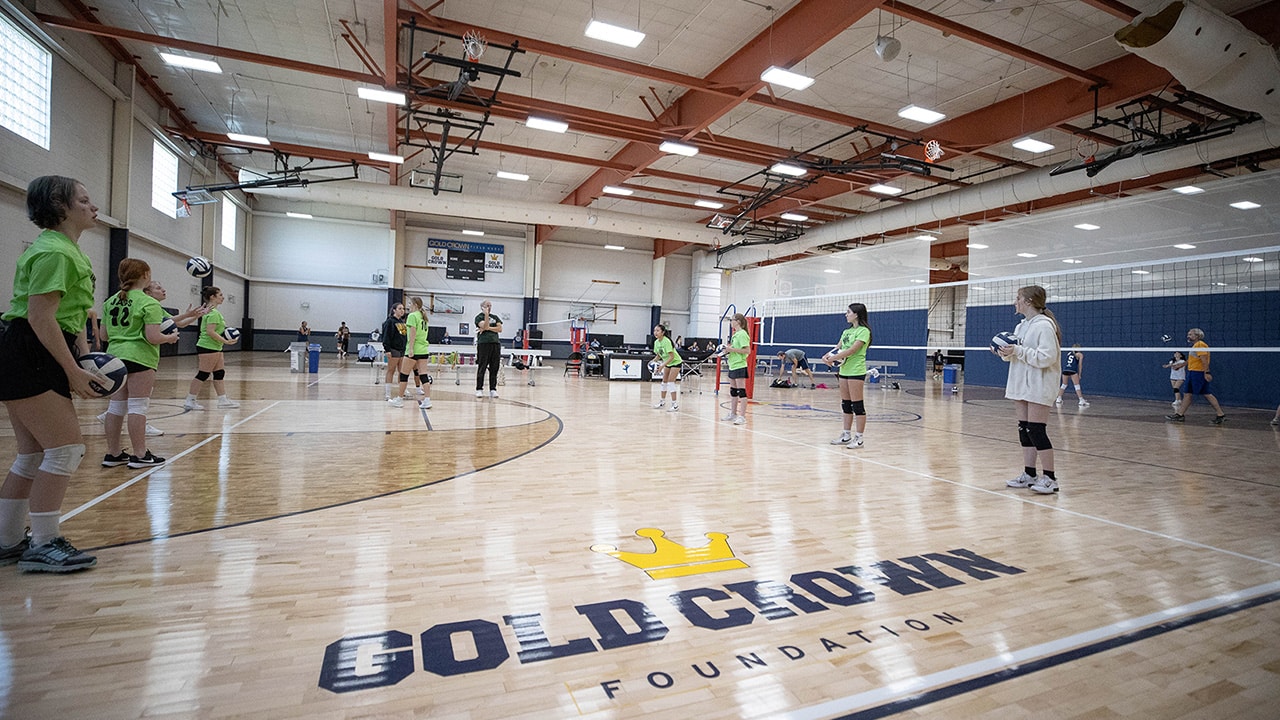 Caracteristicas
44,000 sq. foot of hardwood
6 canchas de Baloncesto
28 aros de Baloncesto
8 canchas de Voleibol y mallas
Tablas de puntuación acolchadas (juegos)
Marcador montado (juegos)
Bancos de equipo (juegos)
Gradas de tres niveles (juegos)
Servicios adicionales
Athletic Trainer (subject to event)
Equipment Rental (basketball or volleyball)
Micrófonos inalámbricos
Shoot-A-Way
Sillas
Mesas
Portable electronic scoreboard
IMPORTANT PARKING REMINDERS
Do NOT Park on S. Harlan Street, other business lots on S. Harlan St. or in front of neighbors' homes. Your vehicle will be towed. Only park in designated parking spaces or streets without no parking signs.
No Coolers | No Gum | No Dogs
Información sobre renta del Field House
Non-Profit
For Profit Jeffco*
For Profit
Practice/Camp
$40.00
$50.00
$55.00
Game
$50.00
$60.00
$70.00
Special Event
$50.00
$60.00
$70.00
Admissions/Gate
$250/day
$500/day
Classroom
$40/hr.
$50/hr.
Vendor
$100/day
$200/day
Equipment
$10/hr.
$20/hr.
¡Mira juegos en LiveBarn!
We are a LiveBarn Venue. Now it's possible to stay connected by watching all events Live and On-Demand.

When signing up for a new account, get 10% off with Promo Code: b589-gold
Keli McGregor Field @ Coca-Cola All-Star Park
Home Field to CCU Baseball and Softball
Rent space for youth baseball games, tournaments, camps, clinics, corporate events, team building functions and weddings. Email us for availability.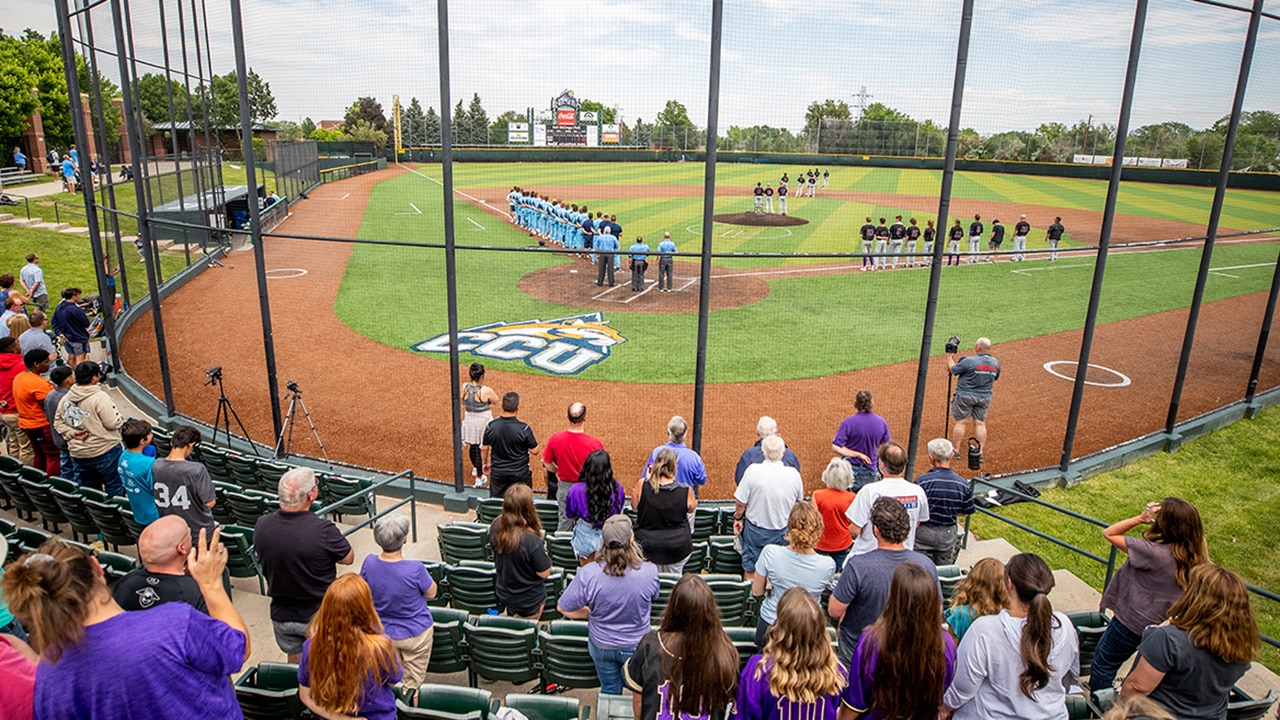 Caracteristicas
Artificial turf field and mound
Bases: 60' or 90'
Mounds: 40' or 60'
Can accommodate little league, softball, baseball
Home of CCU Cougars baseball and softball programs
Ball Park Rules
No glass | No alcohol | No pets | No gum
Estacionamiento en lugares designados
Outside food and drinks allowed
Preparando niños para el juego de la vida