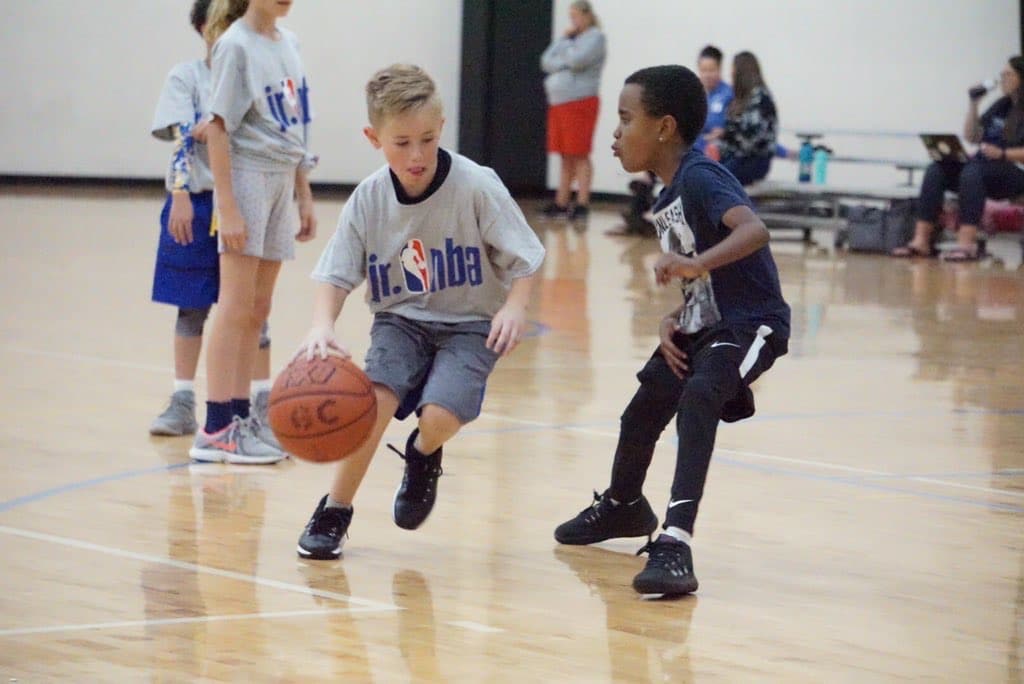 The Gold Crown Fall 3x5 Basketball League is a program designed for players to work on their skills during a structured league format. The league represents the implementation of the Jr. NBA and USA Basketball Youth Guidelines. Individuals, groups or teams are able to register. If you are looking for a traditional 5on5 League, visit the Fall Middle School Basketball League page.
Dates and Times:
September 23 - October 28, 2021
Thursday Nights only
5:30 pm - 7:45 pm
Registration Fee:
$175/participant
Registration Deadline:
September 22, 2021
Contact:
All participants will receive 1 ticket to a 2020-21 Denver Nuggets game!
Additional discounted tickets will be available for purchase.
League Features:
NO DAILY ADMISSION FEES
Open to 9 - 14 year old boys and girls (players currently attending high school are prohibited)
Mile High Division: 9 - 10 Year Olds
Rocky Mountain Division: 11 - 12 Year Olds
Centennial Division: 13 - 14 Year Olds
Age Date Cut Off: Players' age as of September 1, 2021
Gold Crown Field House: 150 S. Harlan St. Lakewood, CO 80226
Limited Roster Size to Maximize Participation (8-players per team)
Competition: Open to competitive and recreational players
Age Appropriate rules (i.e. ball size, hoop height, 3-point line, player-to-player defense)
Each Week will consist of a 30-minute player clinic, followed by a 20-minute 3on3 game, and wrapping up with a 30-minute 5on5 game
Teammate requests are allowed, but not guaranteed (full teams may register)
Health/Safety Guidelines**
Teams will be required to enter/exit pre-determined doors based on which court(s) they are scheduled.
The Gold Crown Field House will be segmented into three areas: (Courts 1&2, Courts 3&4 and Courts 5&6)
For safety and cleaning purposes, all teams must exit the building immediately after their last game of the day.
All players, coaches and staff will be required to wear face coverings from the time they enter the facility, to the time they leave.

This includes while players are competing.

Each player is allowed ONE (1) spectator.
Bleachers will not be available. Spectators must bring their own chairs.
**Additional guidelines will be released closer to the start date of the event.
Gold Crown will continue to monitor COVID-19 Health and Safety Guidelines and communicate with teams as further information becomes available. View Gold Crown Foundation's current Safety Guidelines and Protocols.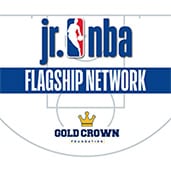 Gold Crown Foundation is a proud member of the Jr. NBA Flagship Network! We are 1 of 15 "best-in-class" youth basketball organizations nationwide.
Refund Policy:
The Gold Crown 3x5 League program will be non-refundable once the program starts. If a refund request is received prior to the start of a Gold Crown program, Gold Crown will issue a refund minus a 15% processing fee. If Gold Crown cancels an event, a full refund will be issued.
Injury Exception
If a player is injured after the first date of the Gold Crown program, Gold Crown will issue a prorated refund only if that player provides a doctor's note. No prorated refund will be issued if a doctor's note is not provided. The calculation depends of the type of event and duration.
PREPARING KIDS FOR THE GAME OF LIFE