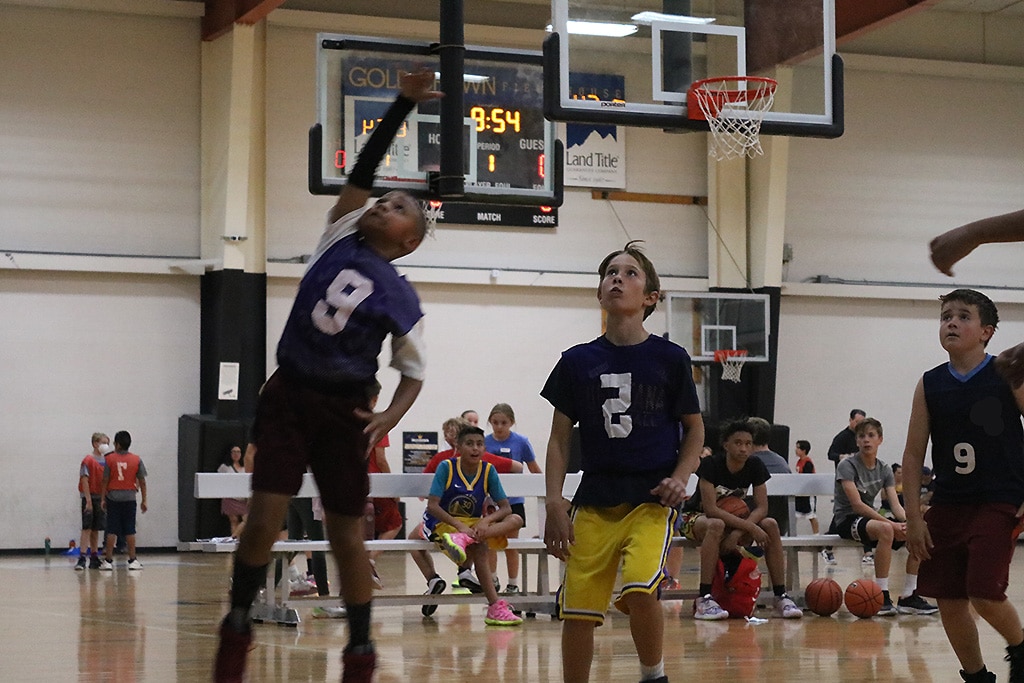 The Gold Crown Fall 3x5 Basketball League is a program designed for players to work on their skills during a structured league format. The league represents the implementation of the Jr. NBA and USA Basketball Youth Guidelines. Individuals, groups or teams are able to register. If you are looking for a traditional 5on5 League, visit the Fall Middle School Basketball League page.
Dates and Times:
September 22 - October 27, 2022
Thursday Nights only
5:30 pm - 7:45 pm
Registration Fee:
$175/participant
Registration Opens:
Monday, August 1st
Contact:
League Features:
NO DAILY ADMISSION FEES
Open to 9 - 13 year old boys and girls (players currently attending high school are prohibited)
Mile High Division: 9 - 10 Year Olds
Rocky Mountain Division: 11 - 13 Year Olds
Age Date Cut Off: Players' age as of September 1, 2021
Gold Crown Field House: 150 S. Harlan St. Lakewood, CO 80226
Limited Roster Size to Maximize Participation (8 or 9-players per team)
Competition: Open to competitive and recreational players
Age Appropriate rules (i.e. ball size, hoop height, 3-point line, player-to-player defense)
Each Week will consist of a 30-minute player clinic, followed by a 20-minute 3on3 game, a 20-minute team practice and wrapping up with a 30-minute 5on5 game
Teammate requests are allowed, but not guaranteed (full teams may register)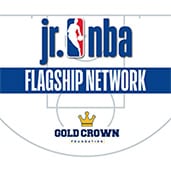 Gold Crown Foundation is a proud member of the Jr. NBA Flagship Network! We are 1 of 15 "best-in-class" youth basketball organizations nationwide.
Refund Policy:
The Gold Crown 3x5 League program will be non-refundable once the program starts. If a refund request is received prior to the start of a Gold Crown program, Gold Crown will issue a refund minus a 15% processing fee. If Gold Crown cancels an event, a full refund will be issued.
Injury Exception
If a player is injured after the first date of the Gold Crown program, Gold Crown will issue a prorated refund only if that player provides a doctor's note. No prorated refund will be issued if a doctor's note is not provided. The calculation depends of the type of event and duration.
PREPARING KIDS FOR THE GAME OF LIFE