Gold Crown Foundation continues to educate beyond sports through our Health Huddle activities as we help parents, coaches and patrons tackle the "whole child," in mind, body and health. Through our new Health Huddle Speaker Series and Health Huddle Videos found here, we will address youth mental health, nutrition, sleep, technology, sports performance and more as it pertains to today's youth. We're so excited to have many Health Huddle expert partners who provide mental health, healthy habits and sports performance content for these channels.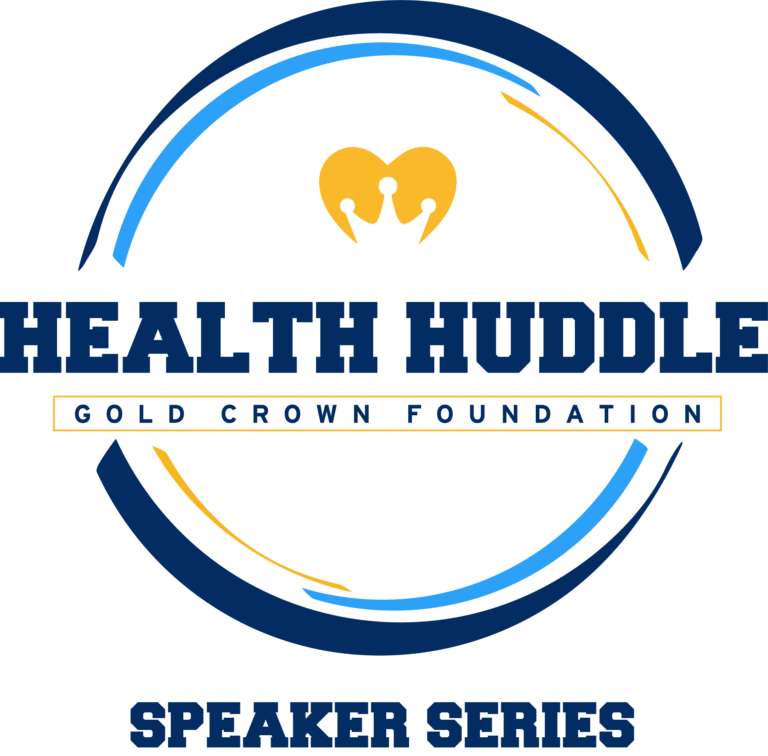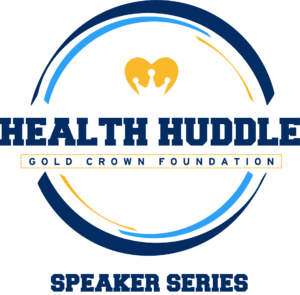 The Health Huddle Speaker Series is a chance for you to hear from local experts on a variety of topics. They are currently being held virtually and are always available to view on your own time. To view the latest talks, scroll to the video library below or visit our YouTube Channel.
PREVIOUS SPEAKER SERIES SESSIONS
COLLEGIATE ATHELTE ADVICE
What is it like to play collegiate volleyball? How can you be an excellent teammate on and off the court? What can you do on a daily basis to make yourself the best possible player? Sterling Parker of the CU Volleyball Team answers all this and more.
ENERGY BITES
You're busy - we get it! Join Amanda McCarthy, CHCO Dietitian, in this cooking demo making quick and easy snacks to eat on-the-go. Apricot Walnut Pepita Energy Bites are not only easy to make but they will keep your child full and focused.
CONVENIENCE OF LONELINESS
Ali Schroer, licensed clinical social worker, identifies what loneliness is, how it effects individuals and especially youth today, and what you can to do combat it. You will gain ten strategies to relatable everyday situations that you can start applying today.
HELPING ANXIOUS ATHLETES
Dr. Scott Cypers Ph.D will help coaches understand how to identify anxiety in their athletes and discover what roles they can play in helping them. He is the Director of Stress and Anxiety programs at the Helen and Arthur E Johnson Depression Center on the CU Anschutz Medical Campus.
HOW TO FUEL YOUR BODY LIKE A PRO
Amanda Turner, Sports Dietitian in the Sports Medicine Center of Children's Hospital Colorado, breaks down the three steps that go into "fueling your body like a pro." Watch the video below to prepare for your upcoming season.
CHILDREN'S MENTAL HEALTH TOWN HALL
As a parent, it can be hard to know how to best support your kid's mental health. And the coronavirus pandemic, social media, abundant screens and other factors have provided new challenges. Listen in to the experts from Children's Hospital Colorado discussion.
STRETCHING AND WARMUP FOR INJURY PREVENTION
Studies show that a proper warmup is key in preventing injury and enhancing performance in young athletes. Competitive sports use different muscles and movement than your every day activity, and it is imperative that your body is prepared.
Take the Health Huddle Pledge
A commitment to the mental, physical and emotional health of our children.