Gold Crown Foundation continues to educate beyond sports through our Health Huddle activities as we help parents, coaches and patrons tackle the "whole child," in mind, body and health. Through our new Health Huddle Speaker Series and Health Huddle Videos found here, we will address youth mental health, nutrition, sleep, technology, sports performance and more as it pertains to today's youth. We're so excited to have many Health Huddle expert partners who provide mental health, healthy habits and sports performance content for these channels.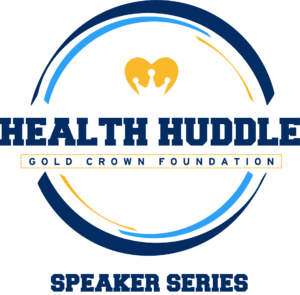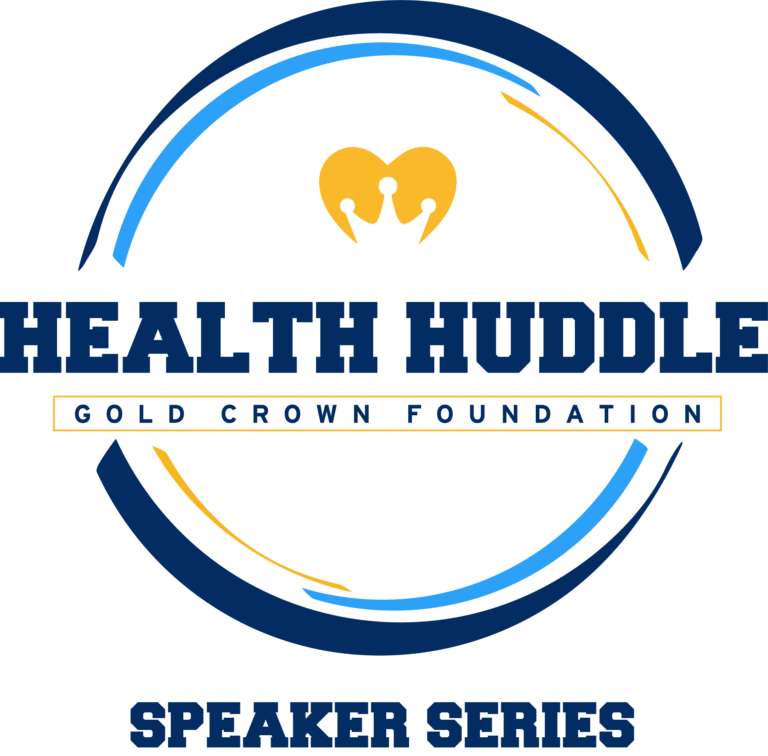 This summer, our Speaker Series sessions will be held On Demand instead of Live. Check back soon for details and more information.
MENTAL HEALTH MOMENT WITH BRIAN GRIESE
MAY 20  6:00 P.M. | VIRTUAL EVENT VIA ZOOM
Part of our Mental Health Awareness Month series, listen in as Brian Griese talks about his own life experiences. He will address losing his mother as a teenager, and the mental health struggles he faced as a teen, collegiate student-athlete and today as an adult.  This session will be moderated by Tom Green of 9News. A brief Q&A will be part of the session.
Featuring: Brian Griese, former Denver Broncos Quarterback, Current ESPN Monday Night Football Analyst, Co-Founder/Chairman of Judi's House
UPCOMING HEALTH HUDDLE EVENTS
It seems we can't find what you're looking for. Perhaps searching can help.
PREVIOUS SPEAKER SERIES SESSIONS
DISCUSSION WITH BRIAN GRIESE
For Mental Health Awareness Month, Brian Griese and Tom Green have a candid conversation surrounding mental health. Brian discusses his own personal experiences, as well as talking about what we can do as parents, coaches and youth to put our mental health first. There might even be some Broncos talk.
KEEPING STRESS ON THE BENCH
It's been a stressful year! Ali Schroer, Licensed Clinical Social Worker, breaks down the signs of stress in youth that occur by age group. Plus, you will  leave the session with 10 strategies you can implement in your day-to-day life to reduce stress within yourself and your family.
OUR INNER COACH
Watch the March Speaker Series OnDemand at the recording below.  During this virtual event, Scott Cypers, Ph.D. Licensed Psychologist on the CU Anschutz Medical Campus, discussed the topic 'Our Inner Coach'. Learn how to motivate yourself  in a positive way.
SPORTS PERFORMANCE ANXIETY
If you couldn't make it to our February Speaker Series, tune in by watching the recording below. During this virtual event, Mimi Renaudin, PT, DPT, SCS, OCS of Children's Hospital Colorado discussed the topic 'Using Performance Anxiety To Your Advantage' during competition.
HOW TO FUEL YOUR BODY LIKE A PRO
Amanda Turner, Sports Dietitian in the Sports Medicine Center of Children's Hospital Colorado, breaks down the three steps that go into "fueling your body like a pro." Watch the video below to prepare for your upcoming season.
OFF SEASON NUTRITION AND MOVEMENT
No matter when your off season is, there are plenty of things you can be doing to keep your body prepared and in shape. Sleep, hydration and nutrition are three of the things that you can work on now to form habits later.
Take the Health Huddle Pledge
A commitment to the mental, physical and emotional health of our children.