Volunteers at The Clubhouse are often referred to as Mentors, they join a unique community of young people and adults who create, invent, and explore together using the latest in technology. Clubhouse Mentors vary in age, background, interests and skills, but they all love working alongside youth on various projects. We put members through a short training program and offer a flexible schedule before they begin.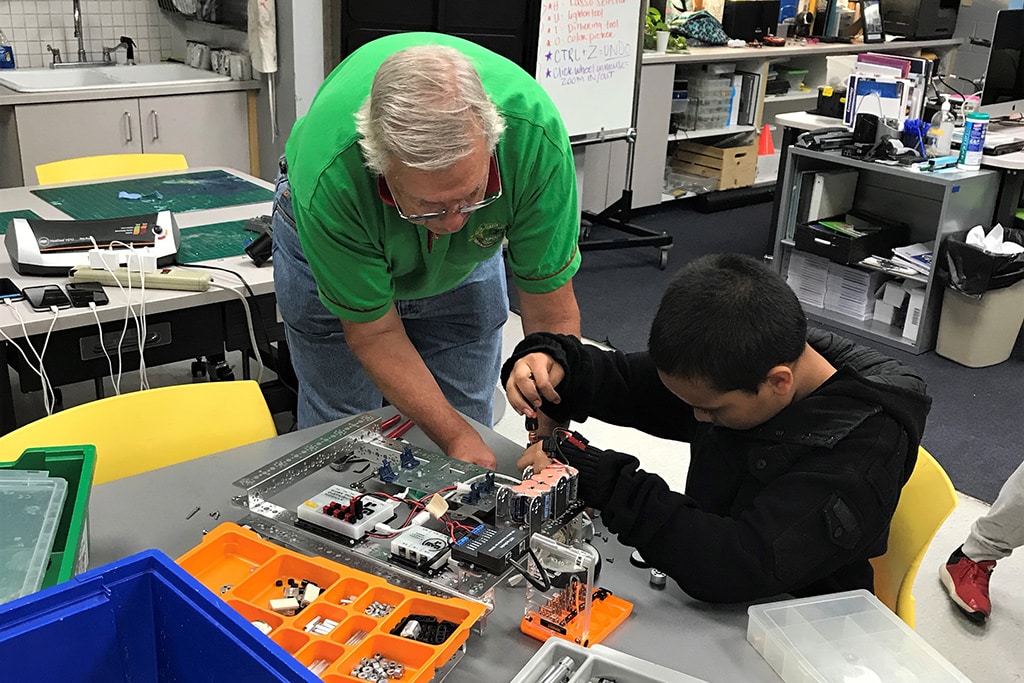 Dates and Times:
Schedule your mentoring time Monday - Friday,
between 3 pm - 7 pm

WHAT DO MENTORS DO?
Work with Members on specific projects or activities
Help youth express themselves through technology
Focus on developing relationships based on respect and trust
Lead, but also learn, as it's empowering for young people to teach others
WHAT ROLES DO MENTORS PLAY?
Contribute to the Clubhouse-to-College Clubhouse-to-Career (C2C Program)
Provide workshops
Foster (and participate in) a global learning environment through The Clubhouse Network
Develop themes for group projects and create new project ideas
Provide after-school tutoring, primarily in Math and English
Supervise gym time, assist with cooking and wellness activities
Help with administrative/technical tasks
Recruiting other mentors
PREPARING KIDS FOR THE GAME OF LIFE