Entering it's 29th season, the Gold Crown Competitive Basketball League features the wideset scope of quality youth basketball competition in Colorado. The league is a Colorado tradition when it comes to youth basketball.  The first step is to find a team to play on, so head to the Tryout Page to find a team in your area.  Come experience it for yourself and your child.
League Features:
NO DAILY ADMISSION FEES
For boys and girls 4th – 8th grade teams

Competitive Level of Play: This league is for the player who is established with the sport and has been playing for 3-5 years. They have experience playing on teams in a league and/or tournament setting. They know team basics and fundamentals and are capable of playing at a quick pace.

Four divisions are offered

Elite Division: Upper Level Club Teams (Invite only)
Open Division: Lower Level Club Teams
Gold Division: Upper Level Feeder Teams (60% roster rule applies)
Silver Division: Lower Level Feeder Teams (60% roster rule applies)
(The 60% roster rule applies for the Gold & Silver division)

Players are allowed to play on multiple teams as long as the teams are not in the same DIVISION

Note: Schedule requests will not be accepted for players who play on multiple teams

12-game guarantee (10-regular season games & 2-postseason games)

Teams advancing in playoffs could play 13-15 games

Doubleheader format
Games will be played at the Gold Crown Field House and select sites around the Denver Metro Area
Teams play every other weekend (See below for more details)
Practice time is not included
Gold Crown Officiating will assign all games
For this season we are no longer requiring feeder teams to submit gym time for game usage
The season will now start in December (please see schedule below)
DATES AND TIMES:
December 10, 2022 - March 12, 2023
No games Dec 23 - Jan 1)
(See additional information below)
REGISTRATION FEE:
$220/participant
REGISTRATION:
Team Registration Opens: Thursday, September 1st
Individual Registration Opens: Saturday, October 1st
CONTACT:
basketball@goldcrownfoundation.com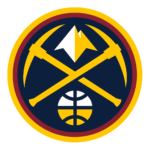 Watch games on LiveBarn!
We are a LiveBarn Venue. Now it's possible to stay connected by watching all events Live and On-Demand.

When signing up for a new account, get 10% off with Promo Code: b589-gold
PREPARING KIDS FOR THE GAME OF LIFE