Welcome to the homepage of the 2022-2023 Competitive Basketball League. This page is your hub for schedules, standings, announcements, special features, rules, officials feedback, and anything else you might need! Play hard and have fun. Be sure to follow us on social media @GoldCrownCO for team features and league highlights. #WeGotCrowned
DATES AND TIMES:
December 10, 2022 - March 12, 2023
No games Dec 23 - Jan 1)
(See additional information below)
REGISTRATION FEE:
$220/participant
REGISTRATION DEADLINE:
Team Registration: November 14
Player Registration: November 18
CONTACT: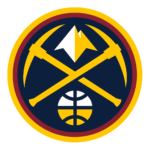 Unsportsmanlike Behavior/ZERO TOLERANCE POLICY
Gold Crown has implemented a ZERO TOLERANCE POLICY regarding unsportsmanlike behavior during Gold Crown games. Any spectator, coach, or player who is ejected from a game is automatically disqualified from attending any games for the remainder of the Gold Crown season (including postseason). Once the person has been ejected from a game, he/she must leave the facility immediately. If the person does not leave the facility in a timely manner, the local authorities will be contacted.
Note: If the person who was ejected attempts to attend any subsequent games during the season, the team that he/she is associated with will automatically forfeit their remaining game(s) and no refund will be given.
Watch games on LiveBarn!
We are a LiveBarn Venue. Now it's possible to stay connected by watching all events Live and On-Demand.

When signing up for a new account, get 10% off with Promo Code: b589-gold
MILE HIGH MASHUP
Submit your own highlight and you could appear on the Denver Nuggets Pregame Show

Officials Feedback
We are proud to assign officials "in-house" at all games played at the Gold Crown Field House. Keeping our assigning "in house" increases accountability as we continually evaluate current rules coaches and train potential rules coaches. We value all officials as an important and integral part of the experiences we provide to the youth that participate in our programs. We also value feedback so we can continue to improve the league and provide the best experience for all of our participants.
League Features:
NO DAILY ADMISSION FEES
For boys and girls 4th – 8th grade teams

Competitive Level of Play: This league is for the player who is established with the sport and has been playing for 3-5 years. They have experience playing on teams in a league and/or tournament setting. They know team basics and fundamentals and are capable of playing at a quick pace.

Four divisions are offered

Elite Division: Upper Level Club Teams (Invite only)
Open Division: Lower Level Club Teams
Gold Division: Upper Level Feeder Teams (60% roster rule applies)
Silver Division: Lower Level Feeder Teams (60% roster rule applies)
(The 60% roster rule applies for the Gold & Silver division)

Players are allowed to play on multiple teams as long as the teams are not in the same DIVISION

Note: Schedule requests will not be accepted for players who play on multiple teams

12-game guarantee (10-regular season games & 2-postseason games)

Teams advancing in playoffs could play 13-15 games

Doubleheader format
Games will be played at the Gold Crown Field House and select sites around the Denver Metro Area
Teams play every other weekend (See below for more details)
Practice time is not included
Gold Crown Officiating will assign all games
PREPARING KIDS FOR THE GAME OF LIFE