Congratulations on everyone for a great season! We will be announcing details for next year in April of 2023. See you then!
If you're looking for a quality league with excellent competition, look no further! For over 20 years, the Youth Competitive Volleyball League has been known for it's spirit, structure, and team comradery. This league is targeted at 6th - 8th grade girls who have experience playing team volleyball and want to take their game to the next level. Teams are formed prior to registration, so we recommend attending team placements in your area to find a team.  Coaches, if you already have a team formed,  you can sign up under the coach volunteer form starting July 1.
Dates and Times:
Regular Season: September 25 - October 23
All divisions will play on Sunday
Championship Tournament: October 29 - 30
Registration Fee:
$190/participant (2022)
Registration:
Opens: July 1, 2022
Deadline: September 9, 2022
Contact:
Presented by: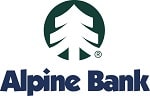 Watch games on LiveBarn!
We are a LiveBarn Venue. Now it's possible to stay connected by watching all events Live and On-Demand.

When signing up for a new account, get 10% off with Promo Code: b589-gold
League Features
12 match guarantee; 10 regular season matches/2 postseason matches
Gold and Silver Divisions will be offered per grade level to balance competition
Matches played at the  Gold Crown Field House

Eight volleyball courts, 46,000 sq. ft. of hardwood

All players will receive a team jersey/shirt
Team and individual awards for division champions
Teams have access to free collegiate volleyball games
League Information
Divisions for 6th - 8th grade girls
Matches played on Sunday afternoon/evening, 12:30 pm - 8:30 pm
Practice time is secured by each individual team/coach
Each team must provide one volunteer to line judge and one volunteer to keep score each game
Registration: Coach registers team (no payment) then each player will sign up (with payment)
Modified rules for 5th/6th grade divisions and 7th grade silver(rules coming soon)
PREPARING KIDS FOR THE GAME OF LIFE