Our youth volleyball league serves hundred of girls each year and has evolved to include players playing at all skill levels.  The atmosphere at the Gold Crown Field House on game days is unmatched. This league is known for it's spirit, structure and team comradery.
League Features:
Individual registration (can be on a team beforehand, see team formation details)
Open to 5th - 8th grade girls
12 match guarantee, 10 regular season matches/2 postseason matches
Gold and Silver Divisions will be offered per grade level

Gold: Club teams and top level feeder teams
Silver: Feeder teams and Free Agent teams

Double header matches played on either Saturdays or Sundays

Practice/play model available for Silver teams

All matches played at the 8-court Gold Crown Field House (Lakewood, Colo.)
Jerseys are included with the league fee, please order size at time of registration
Modified rules for 5th/6th grade divisions and 7th grade silver, such as a Volley-Lite ball and serving line (Rules coming soon)
Dates and Times:
Team Formation Day (Free Agents Only): September 19, 2021
Regular Season: September 25 - October 24, 2021
NOTE: 5th/6th Graders will play on Saturday's (Sept. 25-Oct. 23)
7th/8th Graders will play on Sunday's (Sept. 26-Oct. 24)
Championship Tournament (All Teams): October 30 - 31, 2021
Registration Fee:
$160/participant
Registration:
Opens: August 1, 2021
Deadline: September 10, 2021
Contact:
volleyball@goldcrownfoundation.com
Volunteer Coaching:
Coaches Needed! Discounted registration available if you coach your child's team.
Presented by: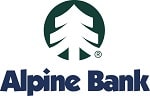 Three Ways To Join A Team
Feeder Area/School Teams: Attend a local tryout in your feeder area (the area where you daughter will eventually attend high school) and join a team. Players will then register individually listing their team name and coach.
Free Agent: For those who don't have a team/don't make a team. Sign up as an individual and attend the team formation day September 18 - 19. Volunteer coaches are needed for Free Agent teams!
Club Team: If you already play on a club team, register as an individual listing your team name and coach. These teams are required to play in the Gold Division.
All players MUST be registered by September 10, no exceptions! Questions? Contact Us!
PREPARING KIDS FOR THE GAME OF LIFE