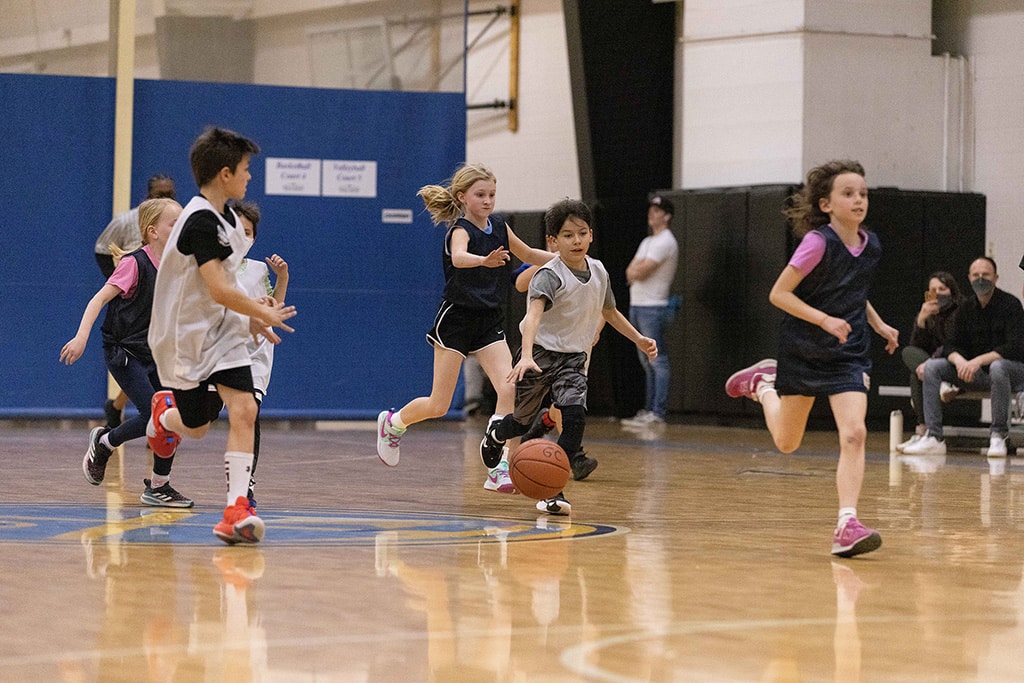 This league is for the player that is at a beginner level, or who has been playing for less than 3 years. They are either new to the sport, have some experience playing in camps or at school. Players are focused on learning the fundamentals, developing proper skills, learning how to play on a team and having fun.
League Features:
NO DAILY ADMISSION FEES
Open to 3rd - 8th grade boys and girls (divisions will be coed)
Friday Nights Only
Two Seasons offered (players can play in both)

Season 1 - December 9 - January 20

No games on December 23rd and December 30th

Season 2 - January 27 - February 24

Practice/Play model

90 minutes each week: 45 minutes of practice/45 minute game

3rd/4th grade division will play from 5:30 pm - 7 pm
5th/6th and 7th/8th grade divisions will play from 7:15 pm - 8:45 pm
League will follow Jr. NBA guidelines based on age/grade
5-game season, 1 game and 1 practice each week (Teams will play 2 games last week of the season)
League Headquarters: Gold Crown Field House in Lakewood, Colo.
Individual registration, Gold Crown will form teams

Teammate requests are accepted, but not always guaranteed
If you have a rec team already formed that you want to register, please contact our office first

Every player receives a jersey
No 60% roster rules
Interested in coaching? Please note that on the registration form
December 9 (Season 1) & January 27 (Season 2): Team formation day at the Gold Crown Field House
Dates and Times:
Friday Nights
(Two Seasons Offered)
Season 1 - December 9, 2022 - January 20, 2023
**Session 1 - No games Dec. 23 & Dec. 30**
Season 2 - January 27 - February 24, 2023
Registration Fee:
Individual Fees - $170 per player
Scholarships Available
Contact:
basketball@goldcrownfoundation.com
Registration Deadline:
Season 1 - December 2, 2022
Season 2 - January 20, 2023 - SOLD OUT!
Watch games on LiveBarn!
We are a LiveBarn Venue. Now it's possible to stay connected by watching all events Live and On-Demand.

When signing up for a new account, get 10% off with Promo Code: b589-gold
MILE HIGH MASHUP
Submit your own highlight and you could appear on the Denver Nuggets Pregame Show
PREPARING KIDS FOR THE GAME OF LIFE