The clinic is SOLD OUT but you can still purchase tickets and enjoy the game. However, you can still get on the court at 5:30 and participate in the Warmup Watchers experience.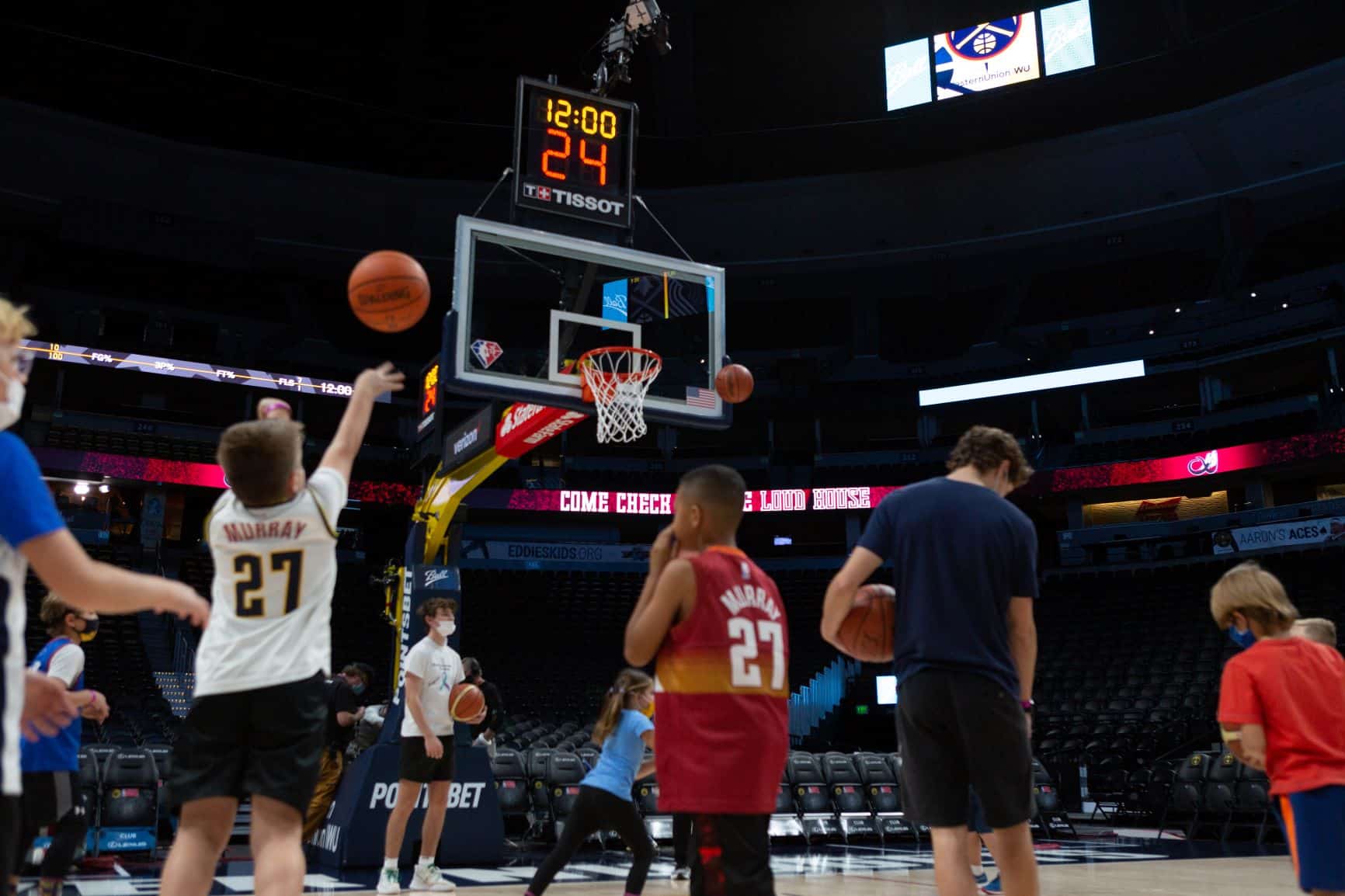 Want to play on the main court at Ball Arena? Now is your chance! Attend a pregame clinic on the Denver Nuggets main court then head back for the game that night. The clinic is offered to 3rd - 8th grade boys and girls. There is no charge to attend the clinic, but you MUST RSVP and have a ticket to the Nuggets game.
Can't make the clinic? You can still purchase discounted tickets to the game that night!
Dates and Times:
November 22, 2022
Clinic: 2:00 pm - 3:30 pm
Game: 7:00 pm
Registration Fee:
Free with game ticket (must also RSVP)
Registration Deadline:
November 18 or until the clinic is sold out
*Discounted tickets can be purchased until game time!
How Do I Buy A Ticket and Reserve My Space?
Select the "Purchase tickets and RSVP" link to be redirected to the ticket purchasing page
Choose your section where you want your tickets
Choose your ticket quantity from the drop down menu and select your seats
If you are only wanting to purchase tickets, scroll down to fill out the required questions then continue as a guest or with your Spinzo account
If you want your child to attend the pre-game clinic, fill out their information before completing the form and continuing with your Spinzo account
Questions? Contact Lyndsay with the Denver Nuggets at Lyndsay.Marchbanks@teamkse.com 
PREPARING KIDS FOR THE GAME OF LIFE