This camp is the longest-running Gold Crown program and has grown into one of the most successful basketball camps in the Denver metro area. Gold Crown Foundation CEO and co-founder, Bill Hanzlik is present at all camp sessions each day. Get ready for lots of energy, fun and skills improvement.
Camp Features:
Open to 2nd – 9th grade boys and girls (Grade for Fall of 2023)
Recreational - Competitive skill levels
Daily schedule includes fundamentals and drills, skill stations, contests for prizes, small and large team competition and games in a league format
Coach to player ratio of 1:8
Players are divided onto teams/courts based on age and skill level
Campers will win at least one prize
All sessions are held at the Gold Crown Field House in Lakewood
AM/Coed sessions: Play with a smaller ball and on 9 ft. hoops
Raise money and win prizes with the Annual Free Throw Pledge! This is optional for all campers.
Dates and Times:
Week 1: July 10 - 13, 2023
Session 1: 10 am - 12 pm | 2nd - 4th grade COED
Session 2: 1 pm - 4 pm | 4th - 6th grade BOYS
Session 3:  1 pm - 4 pm | 7th - 9th grade BOYS
Week 2: July 17 - 20, 2022
Session 4: 10 am - 12 pm | 2nd - 4th grade COED
Session 5: 1 pm - 4 pm | 4th - 9th GIRLS
Session 6:  1 pm - 4 pm |4th - 6th BOYS
Deadline:
Week 1: July 9th | Week 2: July 16th
**Some sessions will fill up prior to these dates
Location:
Gold Crown Field House
150 S. Harlan St. Lakewood, CO 80226
Registration Fee:
2023 price TBD
Scholarships Available!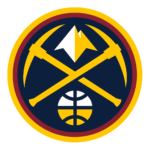 PREPARING KIDS FOR THE GAME OF LIFE