Four day volleyball camp that focuses on skill work, confidence building, and loving the game of volleyball! Campers should bring a positive attitude, water bottle and knee pads (highly recommended) and get ready for a fun-packed four days.
Camp Features:
Open to 3rd – 10th grade girls and 3rd - 8th grade boys, beginner to intermediate skill level
Session 1: play on a smaller net with volley lite balls and a "short court"
Daily fundamentals and skill work include serving, setting, hitting, footwork and positioning
Players are divided up into teams based on age and skill level
1:8 coach to camper ratio
Camp wide tournament on the last day
Campers will win at least one prize and receive a free t-shirt
Focused Skill Work:
Passing: Footwork, ready position, partner pass, self pass, standing movement
Serving: Stance, contact, underhand/hand hit for younger ages, progressing to overhand/toss serve as skill level dictates (jump serve for advanced players only)
Setting: Hand placement, ready position, follow through partner pass
Hitting: Approach, arm setup, straight and timed hitting
Defense: Ready position, transition footwork, digging, reading your teammates
Rotations: Basics taught to prepare for camp tournament
Games each day to emphasis skills in a fun setting (battle ship, around the world, starfish, staying alive, stack and more)
Match play : short court (younger age groups) - apply daily skills to a team setting
*Various drills and techniques will be adjusted based on camper session and skill level
Dates and Times:
June 17-20, 2024
Session 1: 9 am  - 12 pm | 3rd – 6th graders
*lower nets and volley lites will be used
Session 2: 9 am – 12 pm | 6th – 10th graders
Session 3: 1 pm - 4 pm | 6th – 10th graders
Grades for the 2024-2025 school year
**6th graders can choose sessions, more experienced players should come to session 2 or 3
Registration Fee:
$165/player
Registration Deadline:
June 16th, sessions may close early due to capacity
Scholarships Available!
Location:
Gold Crown Field House
150 S. Harlan St. Lakewood, CO 80226
Presented by: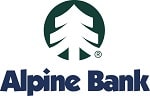 PREPARING KIDS FOR THE GAME OF LIFE