Traveling with your child's sports team for summer tournaments is exciting, but it can also be disruptive to your family's normal eating habits and routines, which in turn can affect your child's athletic performance. The good news is, it doesn't have to! Our partners at Children's Hospital Colorado compiled a guide to help you and your family navigate healthy eating on the go.
It's a challenge to eat well-balanced meals when traveling with your team. The normal daily routine of training and eating is disrupted. It can be difficult to find a variety of whole, unprocessed foods at restaurants. It also takes some nutrition savvy to order meals that provide a proper balance of carbohydrate, protein and fat.

Whether you're heading across town or to another state, the next time your team is on the road, consider these suggestions:

You don't have to eat breakfast at a restaurant

Coordinate a group of parents to bring food for a continental style breakfast. Foods like low-fat milk, cereal, oatmeal, bagels, low-fat cream cheese, low-fat muffins, fruit, 100% fruit juice and water are great fuel to begin a long day of competition on the road. These foods are easy to bring along or purchase at a nearby grocery store.

Choose restaurants that serve whole foods

Fast food restaurants like Qdoba, Chipotle, Pei Wei, Noodles and Subway allow you to build your own meal just the way you like it – and with fresh, whole ingredients.

Think high carbohydrate, moderate protein and low fat

Menu items that don't provide the best fuel for athletes before a competition include chips, fried meat, French fries and extras like queso, cream sauces, sour cream and guacamole.

Here are a few examples of fast food meals that provide a proper balance of carbohydrate, fat, and protein for growing athletes:
Chipotle: A vegetarian burrito with cilantro lime rice, black beans, fajita veggies, low-fat chocolate milk and water
Noodles & Company: Spaghetti with chicken breast, low-fat chocolate milk and water
Pei Wei: Chicken fried rice, low-fat chocolate milk and water
Subway: A turkey sandwich on whole wheat bread with lettuce, tomato, onion, green pepper, cucumbers, honey mustard dressing, 1% milk and water.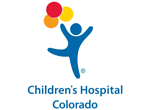 Read more sports nutrition articles.