You've seen the news stories lately. Teens are being hospitalized for vaping-related illnesses, mostly in their lungs. The Centers for Disease Control and Prevention revealed that 153 cases of severe lung illness linked to vaping were reported in 16 different states over the last few months. More and more students are choosing e-cigarettes because they're promoted as a "safer alternative to smoking", but there's more you need to know before picking up a pen.
Take a look at some staggering statistics about the increase in teen use over the last several years.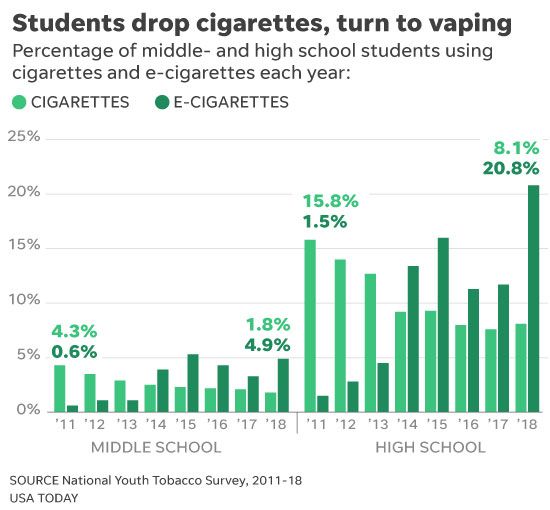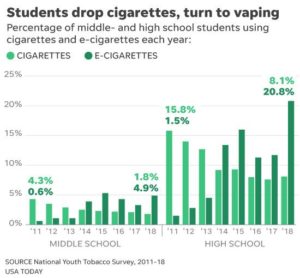 USA Today reporter Grace Hauck takes an in-depth look at this growing trend.