The Spring Volleyball League is great way to participate in an organized and quality program. We welcome upper level Recreational to Competitive skill levels and recommend players have some experience playing organized team volleyball. The practice/play model leads to a low commitment and high reward as players build their confidence, practice their skills, and compete against other teams - all in one night. Get ready to take your game to the next level!
League Features:
5th – 8th grade boys & girls
Two divisions: 5th/6th grade (Tuesday's) and 7th/8th grade (Wednesday's)
Five match season
Players will be placed on team based on grade level
Lower net heights and volley-lites are used for the 5th/6th grade divisions
Teams will practice for 45 minutes and play one match each night
All practices and games held at the Gold Crown Field House: 8 volleyball courts
Each player will receive a Gold Crown t-shirt
Interested in coaching? Let us know!
2023 Dates and Times:
5th & 6th Grade - April 4, 11, 18, 25 & May 2 (Tuesdays Only)
7th & 8th Grade - April 5, 12, 19, 26 & May 3 (Wednesdays Only)
All Nights 6:30 pm - 8:00 pm
Location:
Gold Crown Field House
150 S. Harlan St. Lakewood, CO 80226
Registration Fee:
$160/player
Registration Period:
November 4-April 3, 2023
Quick Links:
Join Our Interest List
Interested in coaching? Contact us!
Presented by: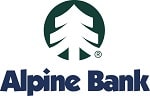 PREPARING KIDS FOR THE GAME OF LIFE