Youth sports officials are an essential part of the game. Not only are they working hard to provide a service for your child, but they love the game and want to make a difference. Youth sports is experiencing a decline in quality officials, and this is primarily due to parent behavior. Did you know that when you openly yell and criticize referees you are teaching your child to make excuses and complain verse be the bigger person and move on? We encourage you to take a look at your attitude and behavior towards your child's officials this weekend.
As part of our Competitive League theme weekends, we are emphasizing respecting officials during Officiating Appreciation Week, presented by Alpine Bank. We talked to five referees who are currently Gold Crown Officials to find out a little more about them and why they do what they do. There are many more that deserve recognition, and we encourage you this weekend to thank your official and put yourself in their shoes. It's called the golden rule for a reason, "treat others the way you want to be treated."

Meet Larry
In 2006, an official recommended that Larry should get into basketball officiating, and he's been working ever since. Larry loves to catch kids when they are young, help them develop and watch them grow. He remembers reffing Christian McCaffery when he was playing and now watches him on NFL Sunday. He was familiar with Gold Crown, as his kids played in the Youth Competitive League, where he was also the volunteer parent working at the scores table. He's a stickler for sharpened pencils at the tables! What you might not know is Larry also served in the Air Force for four years. Off the court, he works as an auto sales consultant.
Meet Marlon!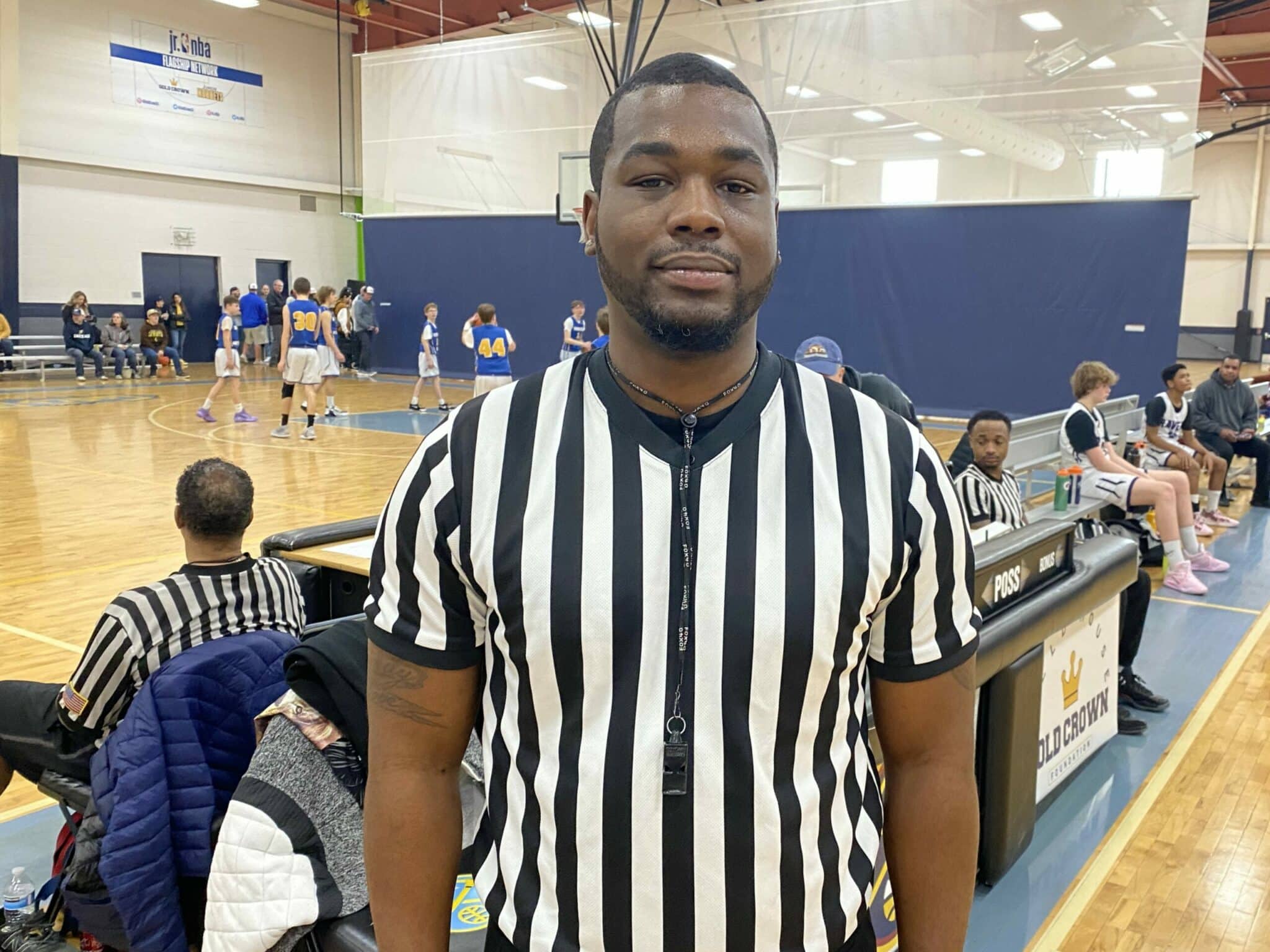 When Marlon was in college, he was looking for ways to make extra money and decided to try out officiating. As a lifelong athlete, focusing on football and track, he loved that he could stay in shape. He's also a lifelong basketball fan, and finds it fun to stay involved in the game. He's been working for Gold Crown for almost 10 years, is also a certified High School official, and dabbled in lower level collegiate games.
Meet Jai!
At 16 years old, Jai is one of our youngest officials. His father and longtime official, Jazz, mentored him and encouraged him to get involved and try it out. He loves that he gets to see a lot of basketball games, meet a lot of people, and gain new experiences. His goal is to work at the collegiate level, and with Jai's attitude, dedication and work ethic, we expect no less.
Meet Zach!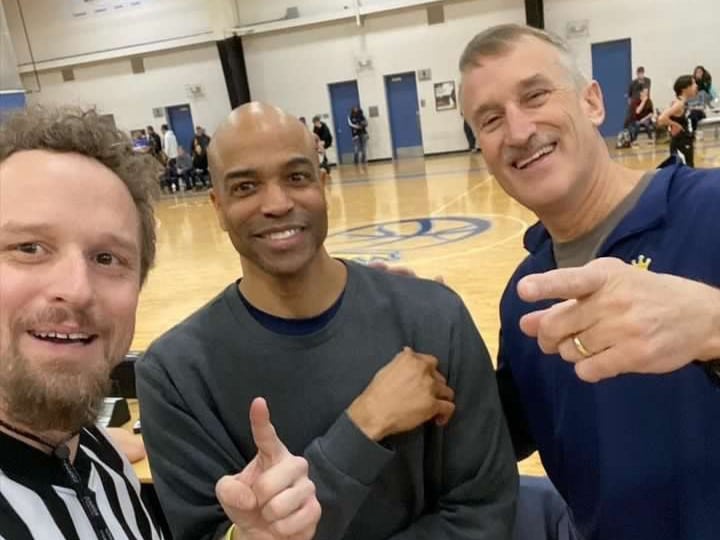 Zach first put on his stripes after high school in his small town, where if you don't have volunteers to referee you have "glorified recess on a court." He wanted to make sure kids could stay involved in the game and has since turned officiating into a professional career working for Gold Crown and CHSAA. Zach loves working at the Gold Crown Field House as it's the "Mecca" for youth basketball in Colorado and you can also count on the staff.
Meet Antwon!
Antwon started officiating in his late 20s and has been working for Gold Crown for over 10 years. He is also one of our high school certified officials. An athlete himself, Antwon played basketball at Ft. Lewis and also semi-pro football. What keeps him coming back is helping kids and growing the game. He knows life lessons happen on the court, and encourages players, fans, coaches, and officials to be the bigger person.
We are proud to assign all officials during Gold Crown Basketball programs that play at the Gold Crown Field House. Keeping our assigning "in house" increases accountability as we continually evaluate our officials and improve the relationship between officials, parents, coaches, and players. If you are interested in learning more or becoming an official, we encourage you to fill out our interest form.
Benefits include:
Making your own schedule
Stay involved with the game you love and give back and help the next generation or basketball players
Earn $25 per game, base pay
Additional training available through the Gold Crown Academy